Meet Our Board Certified San Diego Dermatologists
Bryan K. Chen, M.D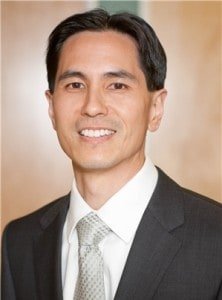 Bryan K. Chen, M.D., a board certified dermatologist, has been practicing dermatology in San Diego since 2003. Originally from the Bay Area of California, he graduated summa cum laude with degrees in English and Neurobiology from Berkeley and received his medical degree from the UC San Diego School of Medicine. His medical training includes a year of pediatrics at UC Davis and a clinical research fellowship in dermatology at UC San Francisco. He trained in dermatology at the University of California, San Diego, where he served as chief resident.
Dr. Chen`s areas of interest and specialized training include medical dermatology, skin cancer surgery and reconstruction, cosmetic dermatology and pediatric dermatology.
Dr. Chen has authored numerous research articles and book chapters. Formerly a clinical instructor of dermatology (medicine) at UCSD, he has been involved in the teaching of dermatology residents. He is past president of the San Diego Society for Dermatologic Surgery. His current memberships include the American Society for Mohs Surgery, the American Society for Dermatologic Surgery, the American Academy of Dermatology, and the California Society of Dermatology and Dermatologic Surgery.
Dr. Chen and his wife are actively involved in the Christian community. He enjoys spending time with his family and in his spare time, plays tennis and the piano.
Heather E. Pontasch, M.D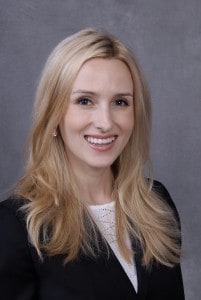 Heather E. Pontasch, M.D., is a board certified dermatologist who recently moved to the San Diego area. She is originally from northern Iowa and graduated magna cum laude with degrees in Biology and English from Luther College. She went on to receive her medical degree at the University of Iowa Carver College of Medicine where she was inducted into the Alpha Omega Alpha medical honor society. She completed an internship year at St. Vincent Hospital in Indianapolis before pursuing her Dermatology training at University of Michigan Hospitals and Clinics.
Dr. Pontasch specializes in medical and pediatric dermatology, surgical treatment of skin cancer, laser, botulinum toxin, and hyaluronic acid fillers.
She is a member of the American Academy of Dermatology and the American Medical Association.
Dr. Pontasch has participated in several medical mission trips to Tanzania and Mexico. During her residency, she worked to establish specialty dermatology care through a local free clinic. She spends her free time reading, cooking, and exploring the San Diego area with her husband.